Before we start this unit we have to remember the time in which we are exploring. We are looking at Canada before it was even known as a country! Before it was even called Canada! We are looking in the 17th century which is around 1600 (sixteen hundred)...

Let's do some math:
2018 - 1600 = 418...

418 YEARS AGO!

Let's make a list of things that people 418 years ago did not have in our booklets, let us start:
Tim Hortons, Computers, Cell Phones, TV, even radio! What is on your list? Think of 5 or more things!

​
Keep going with our historical thinking. There are no paved roads or tall buildings, but the land now known as Canada still is home to the indigenous people including the Blackfoot around the Lethbridge area and the Algonquin people.
Powered by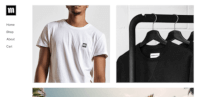 Create your own unique website with customizable templates.