Household Electricity Meters

An energy meter is used to record the amount of electricity used in your home. This instrument measures electricity in Kilowatt Hours (kWh). There are five dials, showing the kWh is multiples of 1, 10, 100, 1000, and 10 000.
If the dial hand is between two numbers, you record the LOWER number. If the dial hand is between 9 and 0, then 9 is the lower number.
---
Powered by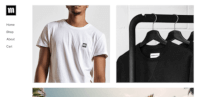 Create your own unique website with customizable templates.