Cordillera Region
Today we are going to learn about the Cordillera region. Comes from the Spanish language meaning Chain of Mountains. It includes the provinces of: British Columbia, Alberta, and the Yukon!
---
| | |
| --- | --- |
| ​Salmon fishing is a really important of British Columbia's culture and economy! The First Nation groups were the first to catch Salmon, but now it is an industry that provides jobs to many people in British Columbia! | |
---
| | |
| --- | --- |
| | Southern British Columbia has a very mild climate with lots of rain. It is also home to the oldest trees in Canada! Some of trees are over 1,300 years old! This video has footage from the Great Bear Rainforest. Enjoy looking through the beautiful landscape and wildlife! |
---
Go to your booklet and read the pages about the Cordillera Region. Answer the questions and make sure you underline! We want to see what information you used to answer the questions.
Interior Plains
The interior plains regions include the North West & Yukon Territories and the provinces of British Columbia, Alberta, Saskatchewan, and Manitoba.
The interior plains region is abundant in many natural resources. Here is a video about the different fossil fuels (natural resource) that you can find in this region.

Check out this video to learn about some challenges that are based around this natural resource. Fossil fuels in Canada re mostly found in the provinces of British Columbia, Alberta, and Saskatchewan.

The Interior Plains region is located between the Cordillera and the Canadian Shield.
It many different landscapes within it including: prairies, forests, and hoodoos!
It also carries an abundant amount of natural resources
Powered by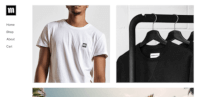 Create your own unique website with customizable templates.